Right now, my heart is bursting with contentment.
I've got a sleepy kitty lying in his bed next to me, watching me edit pictures and yawning the cutest little yawns. I've got Jamie Cullum's album "Twentysomething" on - listening to his sultry, sexy voice. The air has the perfect amount of chill in it after the storm. I'm munching on
the most delicious risotto
I've ever made (it's ridiculously decadent). A mason jar full of diet Dr. Pepper in front of me. A big bunch of gorgeous callililies on my kitchen table. I'm surrounded by so many little joys.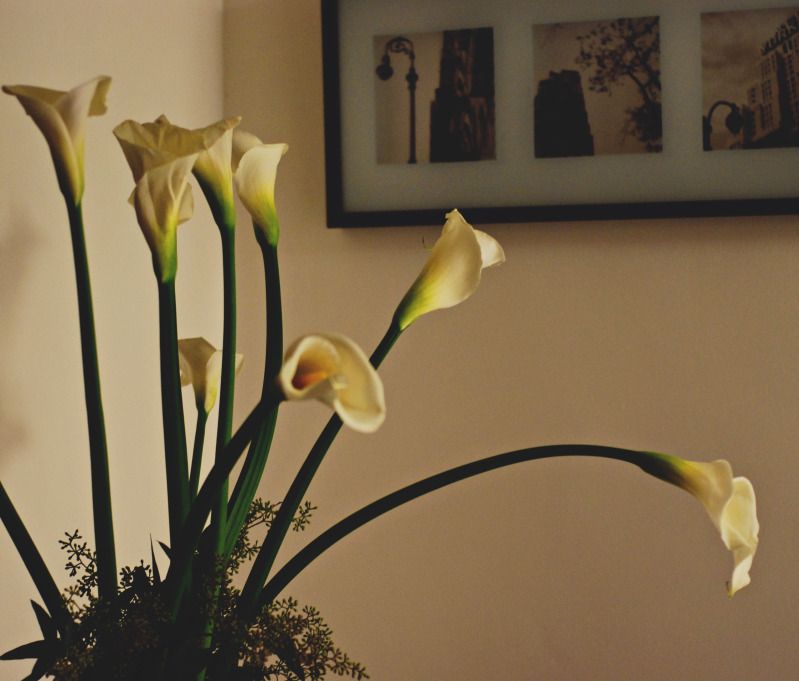 I went to one of my favorite places (yet again) this evening: my roof. It had just rained, with some moody clouds hanging on to one side of me, and fantastic oranges serving as the backdrop to the buildings of the Miracle Mile. It smelled amazing, and gave me an excuse to pull on my extra warm Bear Claw boots. I could have sat up there all night if my stomach didn't call me back down to reality.